Now available to the public – the perfect product for the professional contractor, maintenance company or council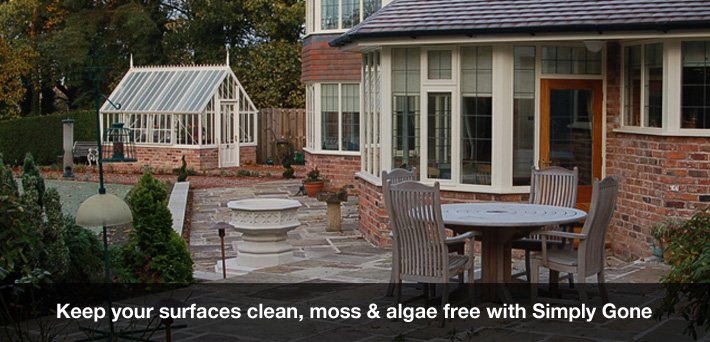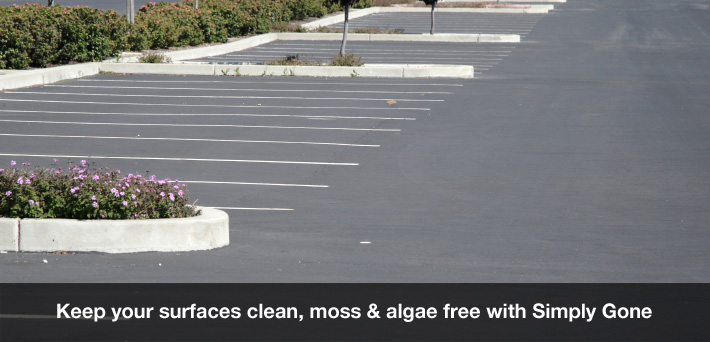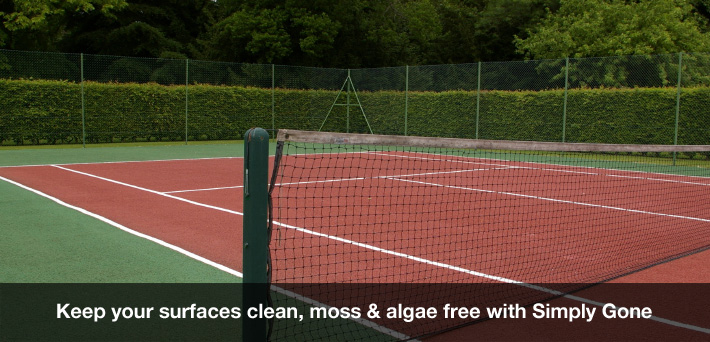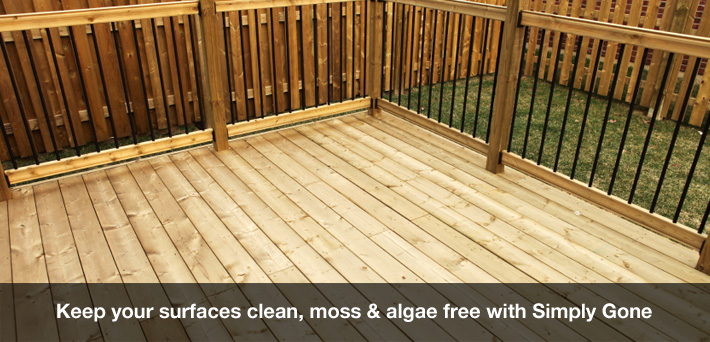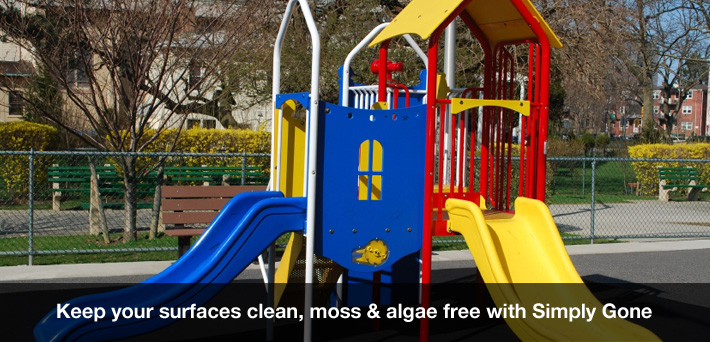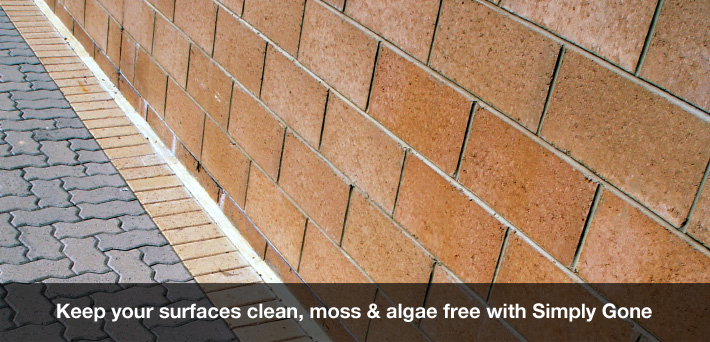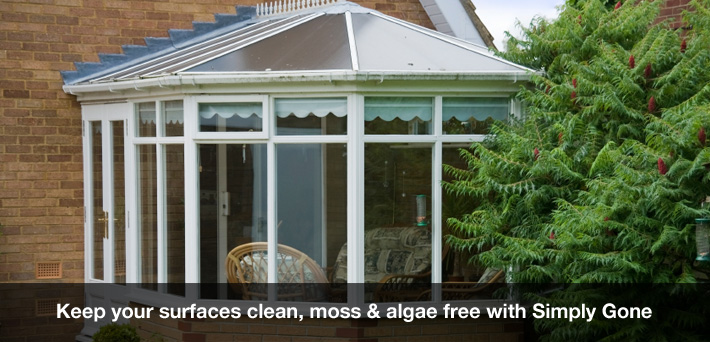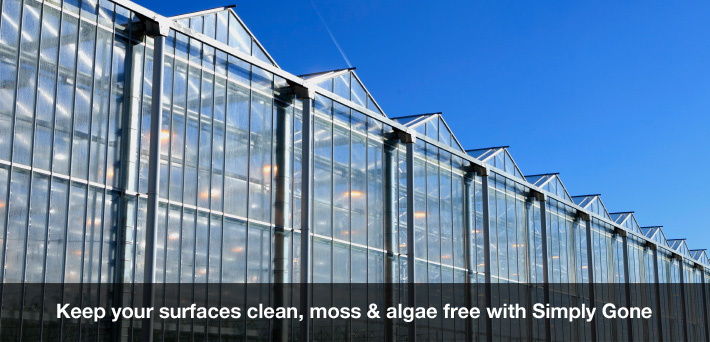 Simply Gone - Supplier of Algae, Moss and Fungi Killer
Why use 'Simply Gone' Algae, Moss & Fungi Killer
Simply Gone is a highly effective moss and algae cleaner. It specialises as a patio cleaner, driveway cleaner and at removing and preventing moss, bacteria, lichen, algae, fungi, viruses and mould on all hard external surfaces including patios and driveways, prolonging, protecting and cleaning new and old surfaces, helping to reduce safety hazards and even brightening & cleaning as it goes. It is a very effective patio cleaner and driveway cleaner to help keep them looking almost like new.
Typical uses for Simply Gone include:
As a treatment to clean and kill moss on patios, driveways, block paving & forecourts.

To kill and prevent mould growth on sports courts.

To kill lichen, moss & algae on patios, brick & stone walls.

As a cleaner to remove algae & mould that build up and cause slippery surfaces on wood.
Simply dilute, apply & 'let the weather do the work'
maximum coverage *100m²

Excl. VAT:

£12.50

Incl. VAT:

£15.00

maximum coverage *2500m²

Excl. VAT:

£157.50

Incl. VAT:

£189.00

maximum coverage *500m²

Excl. VAT:

£40.22

Incl. VAT:

£48.26
* if diluting at 1:20