Now available to the public – the perfect product for the professional contractor, maintenance company or council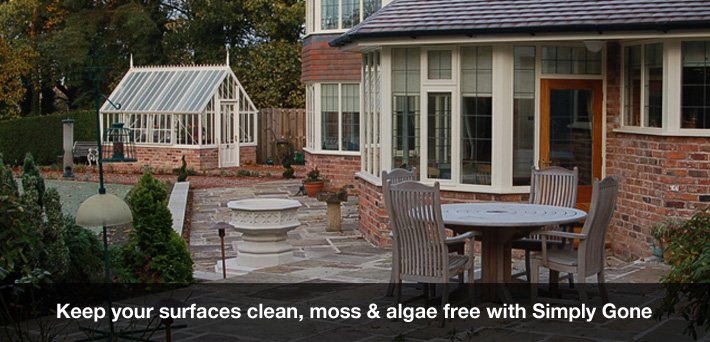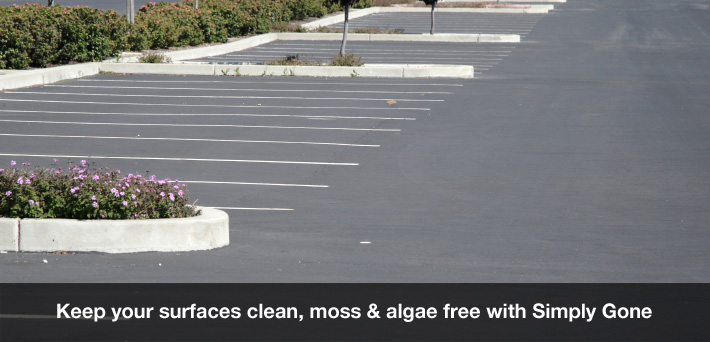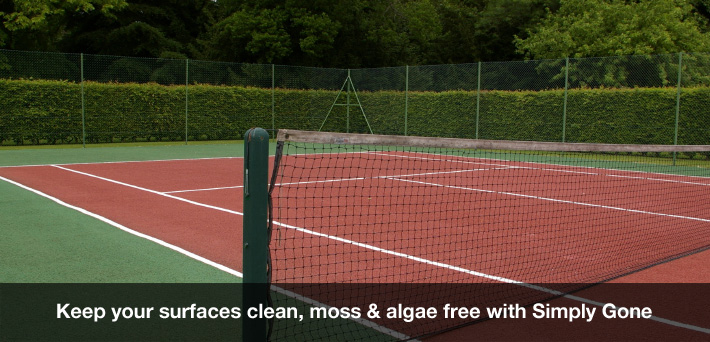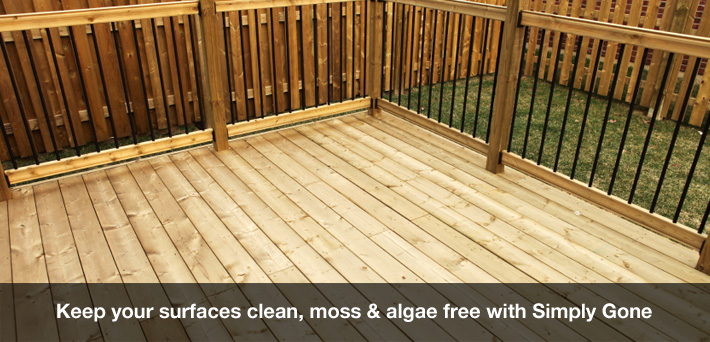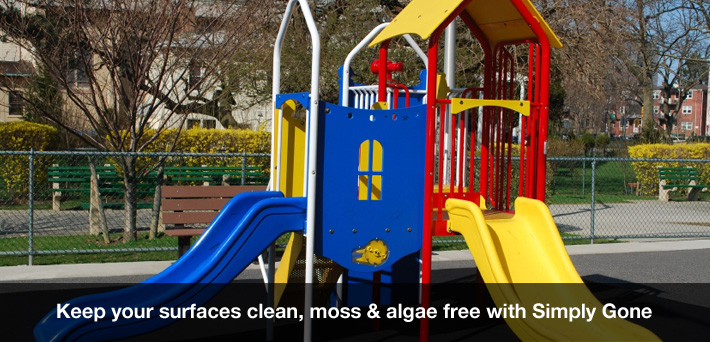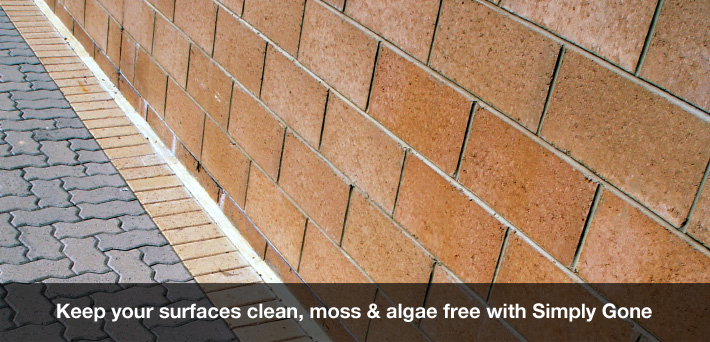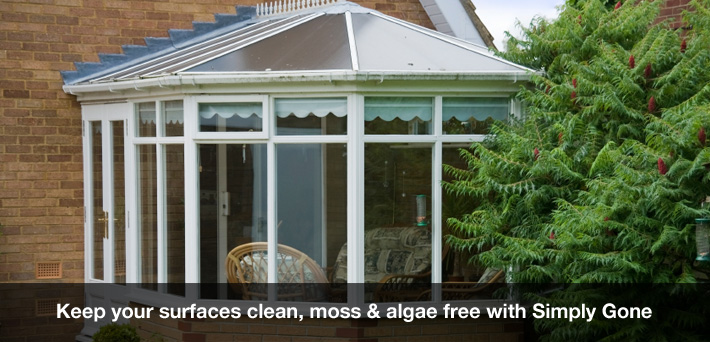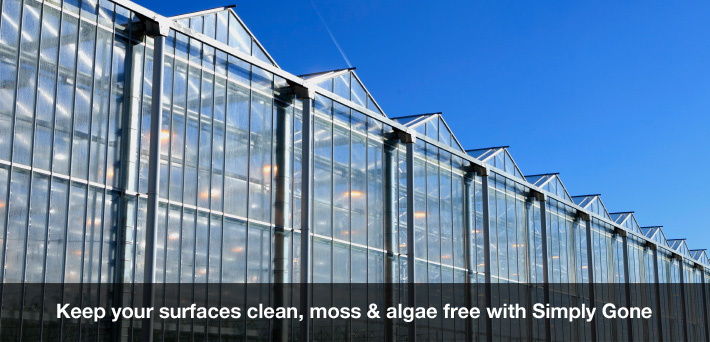 Simply Gone
Why use 'Simply Gone' Algae, Moss & Fungi Killer
Simply Gone is a highly effective moss and algae cleaner. It specialises as a patio cleaner, driveway cleaner and at removing and preventing moss, bacteria, lichen, algae, fungi, viruses and mould on all hard external surfaces including patios and driveways, prolonging, protecting and cleaning new and old surfaces, helping to reduce safety hazards and even brightening & cleaning as it goes. It is a very effective patio cleaner and driveway cleaner to help keep them looking almost like new.
Typical uses for Simply Gone include:
As a treatment to clean and kill moss on patios, driveways, block paving & forecourts.

To kill and prevent mould growth on sports courts.

To kill lichen, moss & algae on patios, brick & stone walls.

As a cleaner to remove algae & mould that build up and cause slippery surfaces on wood.
Simply dilute, apply and 'let the weather do the work'
maximum coverage *500m²

Excl. VAT:

£38.30

Incl. VAT:

£45.96

maximum coverage *100m²

Excl. VAT:

£11.91

Incl. VAT:

£14.29

maximum coverage *2500m²

Excl. VAT:

£150.00

Incl. VAT:

£180.00
* if diluting at 1:20
Driveway Cleaner
Simply Gone as a driveway cleaner, has a gradual effect that increases over time as it kills and prevents further growth and build up, by its nature it does not have an instant cleaning effect. Being bio-degradable and non bio-accumulating, it is safe for animals, pets and children once the treated surface is dry and it has NO staining properties.
Simply Gone is a Microbiological Surface Biocide specifically designed to be particularly active against algae, moss, fungi, lichen, bacteria and viruses. It is also a wood preservative for use against wood rotting fungi on external timbers. Simply Gone has undergone rigorous checks and been approved by the Health and Safety Executive for professional users in 5 and 25 litre containers. It has also been approved, without any reduction in concentration for the domestic user and is available in 1 litre containers for use as a patio cleaner and a driveway cleaner
Used as directed & in the correct conditions Simply Gone keeps surfaces clear of re-growth from approximately six to 12 months depending on weather and wind conditions.
NB Simply Gone is dangerous to fish and other aquatic life - see safety data sheet for full details.

Safety Data Sheet
HSE 8430